Licence Free Radios

Use it straight out of the box, licence-free... what more do you need?

Licence Free Radios

Use it straight out of the box, licence-free... what more do you need?
Licence-Free Two-Way Radios
Hytera's range of TF series radios can be used without a radio licence. There's a licence-free two-way radio for everyone in our range, from the cute design TF318 to the IP54-rated TF618, protected against dust and water ingress so that you can communicate licence-free in tough environments.
Licence-free radios are limited on power output and the frequency that the device operates on, but still offer a simple, cost-effective solution for users that have local or infrequent usage requirements. Available in both analogue and digital variants, easily implement our licence-free two-way radios to improve your communications today.
Simple and Intuitive
Out of the box, battery in, device on, choose the same pre-defined channel on two handsets and press the push-to-talk to communicate, simple.
No compromises
Even with our licence-free range, you still benefit from the enhanced voice clarity, allied with the build quality you would expect from Hytera, meaning that your licence-free radios deliver crystal-clear communication.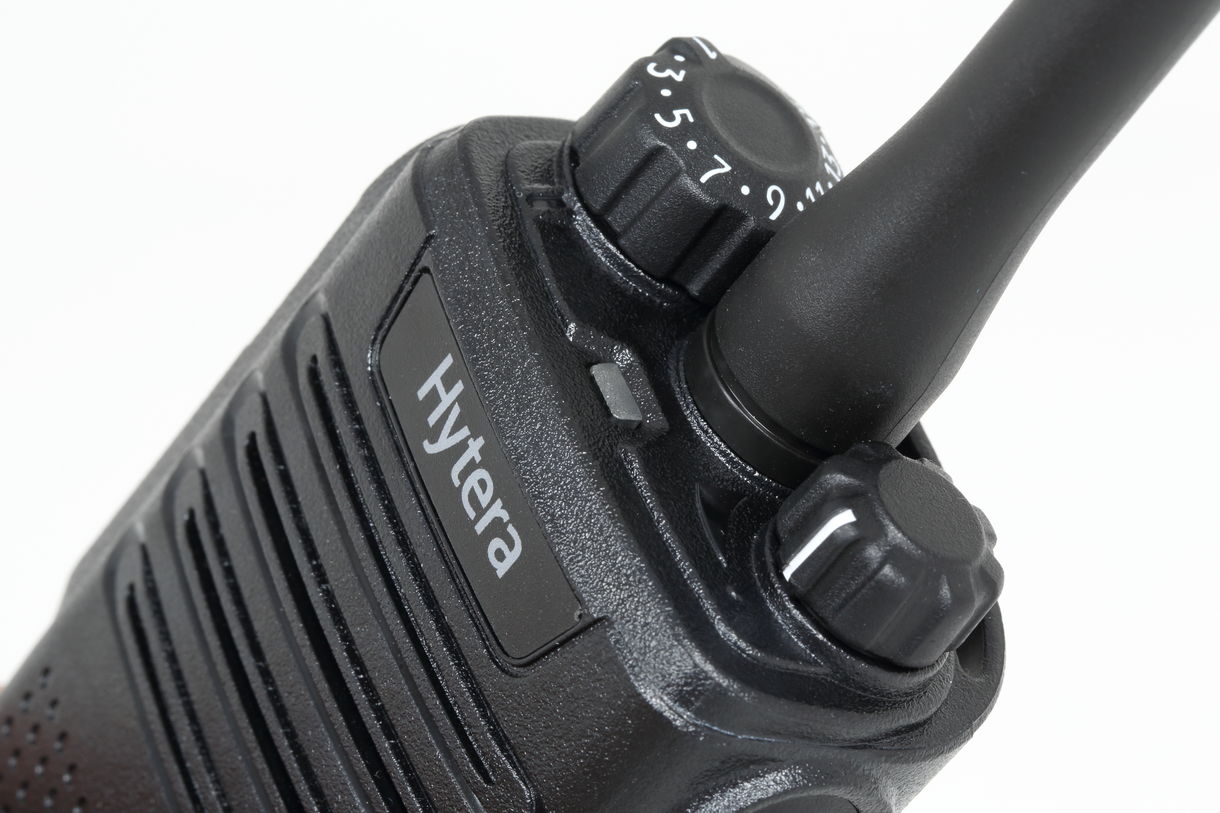 Typical licence-free functions
Licence-free radio
You can enjoy charge-free communication easily with other TF series devices.
Versatile communication
Individual call, group call, and broadcast call available on all digital channels
Voice quality
Take advantage of advanced noise management technologies to improve sound quality during your communication.
Long battery life
Communicating for your entire shift on a single charge.
Dual Mode
Our digital licence-free devices also operate on analogue, to ease migration of devices to digital radio technology.
USB charging
TF318 can be charged by micro USB.
Not entirely sure what you need?