Baby It's Cold Outside – Hytera In Extreme Conditions
As a leading provider of high-tech, premium quality radios, we strive to provide products that won't let you down. We know that two-way radios need to be used in all kinds of extreme environments, and still be able to function properly. Some of our clients use their radios in the toughest environments in the world, and rely on Hytera radios to communicate even when conditions deteriorate.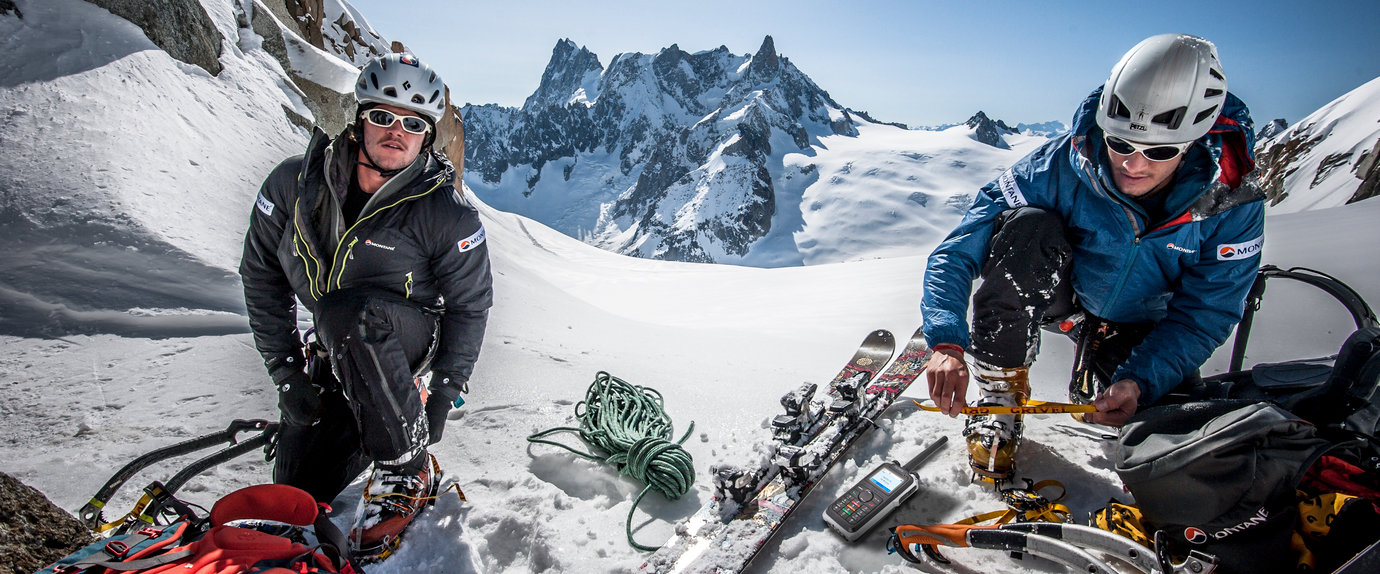 Extreme expeditions
When you are on an extreme expedition, safety is paramount. One of the ways you can manage the safety of yourself and your team is by using two-way radios that can function to a high level no matter what happens. On extreme expeditions, the weather is usually very unpredictable, and you need a radio that can withstand whatever the weather throws at you.
Safety first
On extreme expeditions such as climbing dangerous mountains, and venturing to remote and inhabitable places, you need to be able to call for help if things don't go to plan. Explorer Mark Wood contacted Hytera when he needed reliable, durable radios to take with him on his February expedition to the North Pole. He returned to the UK after completing an epic 120-mile trek to the North Pole, and as expected, conditions were extremely treacherous. Mark explained…
In all three of those expeditions radios have been used a hell of a lot for safety and we've gone through not only the cold, the altitude, the rugged terrain, but also bad weather systems of rain and sometimes storms, especially in Iceland. These things keep standing and working – you just press a button and they turn on, which is how you want the equipment to work.
Mark used the Hytera X1P digital radio on his expedition to the North Pole. This particular radio complies with MIL-STD-810 C/D/E/F/G standards for ruggedness and has passed the HALT (highly accelerated life test). It can also withstand up to one metre's submersion for 30 minutes or more and passed the IP67 requirements.
It's very clear that in situations where you are operating in extreme conditions, and pushing your body to the limit, reliable communication can save your life. On an expedition in the Himalayas, Wood used radios to alert their team of a potential avalanche.
Issues that cold weather and extreme conditions present
When you are working or exploring in the freezing cold, gloves are obviously going to be a necessity. We have special radios that can be operated by push-to-talk buttons so that you can use them with gloves on. The last thing you want to do in sub-zero temperatures is have to take your gloves off to operate a radio.
Battery power is also another consideration, and something that we can help with. If you are out in the middle of nowhere, you certainly don't want you radio to run out of battery. You can take fully charged spare batteries, and conserve battery by only using your radio when you aren't close to your colleagues or expedition mates. We can also ensure that radio equipment can be recharged in the field. For extreme conditions, we also have dust-proof and waterproof radios that are staggeringly robust.
Range is also crucial, because you need to be able to communicate should you get separated, or need to operate in different areas. Thankfully we have high range radios that allow communication over long distances. Lastly, when the weather takes a turn for the worse, it can be difficult to hear much at all. We have radios that can drown out background noise and ensure top voice quality, even in a storm.