Hytera Displays Cost-Effective Push-to-Talk Over Cellular Solution at Indonesia Sustainable Procurement Expo 2022
The first Indonesia Sustainable Procurement Expo, created to revive the Goods and Services Procurement Industry and Micro, Small & Medium Enterprises (MSMEs) which have been significantly affected during the pandemic, will take place from 2-3 June 2022 in Bali International Convention Center. Partnering with local distributor Harrisma, Hytera will display its Push-to-Talk over Cellular (PoC) solution in its efforts to contribute to the recovery of local economy.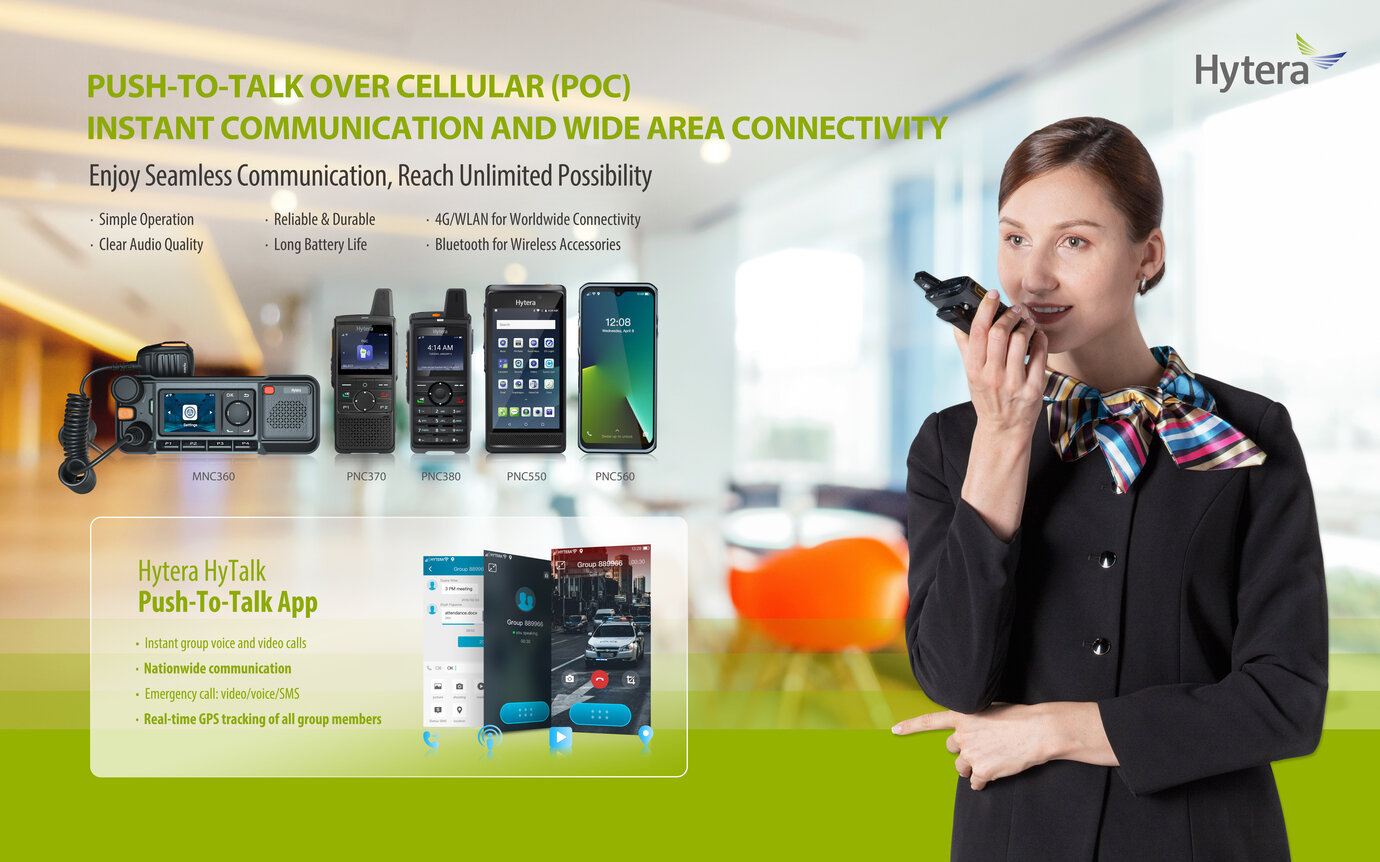 Hytera PoC solution provides two-way radio services over 3G, 4G, 5G and LTE technology, creating a nationwide radio network with unlimited voice and video call groups. The solution enables organizations that operate across wide distances to set up dedicated communications systems at low costs with the following benefits:
Different from what private LMR systems require, user won't need to build infrastructure like repeaters or base stations with PoC solution as it utilizes the existing networks of Mobile Network Operators.
Software platform maintenance of PoC system is more cost-effective comparing with that of narrowband system whose maintenance involves repair and maintain of equipment such as tower, antenna and base stations. Furthermore, the maintenance of PoC system can be executed remotely which is convenient and efficient.
PoC solution unshackles users from the limitation of frequency resource and paying for expensive frequency licenses required by private LMR systems.
The values Hytera PoC solution brings to the table make it an ideal choice for public safety, private security, construction, energy, utility, transportation, logistics, manufacturing, travel and hospitality industries.
Visitors to the Hytera stand will have a chance to appreciate the latest 5G mission-critical push-to-talk (MCPTT) innovation from Hytera, the PNC560. The PNC560 is an ultra-secure device designed for professionals who need utmost data security protection. It employs a multi-layer security mechanism integrated in both hardware and software design to provide comprehensive & adequate data protection on the device.
In addition to the PNC560, Hytera PNC550, PNC380, PNC370, MNC360, VM580D and the Hytalk platform will also be showcased at Hytera stand G28.