Hytera Launches New Series of Professional Mobile Radio in Indonesia To Address Communications Challenges in the Business and Government Sectors
Featuring 5G and 4G, extensive radio technologies, higher standard of ruggedness and durability, and powerful audio, Hytera brings solutions to answer various communication challenges faced by businesses and government agencies today and in the future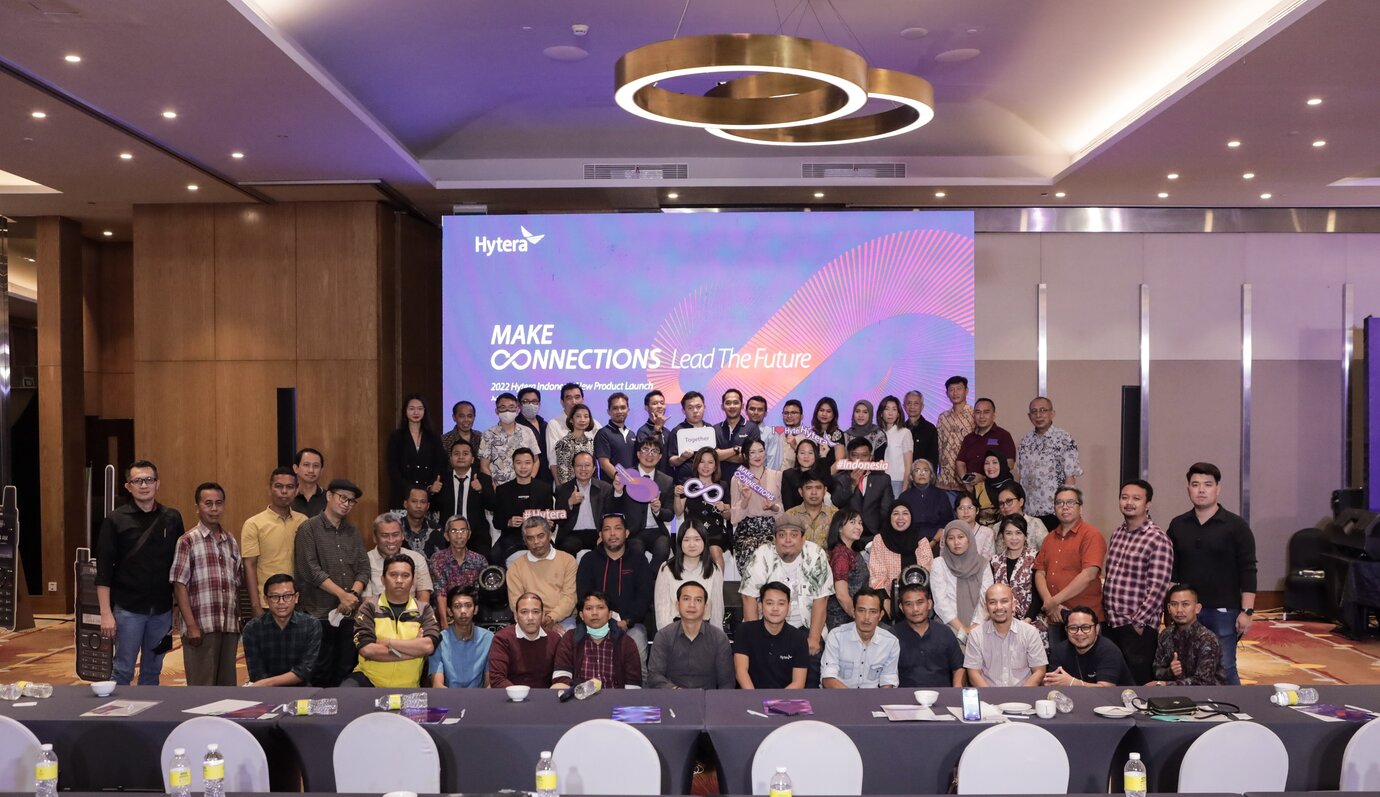 Jakarta, 1 July 2022 – Hytera, the leading global provider of professional communications equipment and solutions, today officially introduced its line of professional mobile radios featuring 5G, digital mobile radio (DMR) and LTE technologies. The event was attended by Hytera distributors and dealers as well as local media representatives
The new devices are designed for the smooth operation of businesses and government agencies in various indoor and outdoor work environments in Indonesia, in the midst of an encouraging economic recovery. The new line of professional radios includes the AP & BP Series business radios, H Series DMR radios, Push-to-Talk over Cellular (PoC) radios, and Body Worn Camera.
The Indonesian economy is predicted to be one of the most resilient ones in the world in the midst of the global economic contraction due to the COVID-19 pandemic. The World Bank in the June 2022 Global Economic Prospect (GEP) report, projected that Indonesia's economic growth will be in the range of 5.1 percent this year, which is within the range of the government's outlook of 4.8 percent to 5.5 percent.
The recovery of manufacturing, the largest contributor to the country's GDP, transportation, warehousing, healthcare as well as the oil, gas, coal mining sectors strongly drive the strengthening of the Indonesian economy.
"With the mission of bringing a better communication experience to more industry users, Hytera is committed to supporting the recovery of the business and government sector in Indonesia by introducing a range of new communications solutions to help businesses and government agencies to operate smoothly regardless of the environment," said Mars Li, Sales Director ASEAN Hytera.
2022 marks the 12th year of the establishment of PT. Hytera Communications Indonesia, Hytera's Indonesian subsidiary. Thanks to its outstanding team with both Indonesian and Chinese members as well as innovative products, Hytera Indonesia has made significant achievements and has served an impressive roster of clients that includes Pertamina R.U V, Bosowa Corporation, PLN Distribution Central Java, and Wilmar (Plantation).