Introducing the new Hytera PD485 DMR Handset
An exciting new addition to the PD4 Series, the PD485 is a feature rich and cost-effective DMR handset with emergency mode.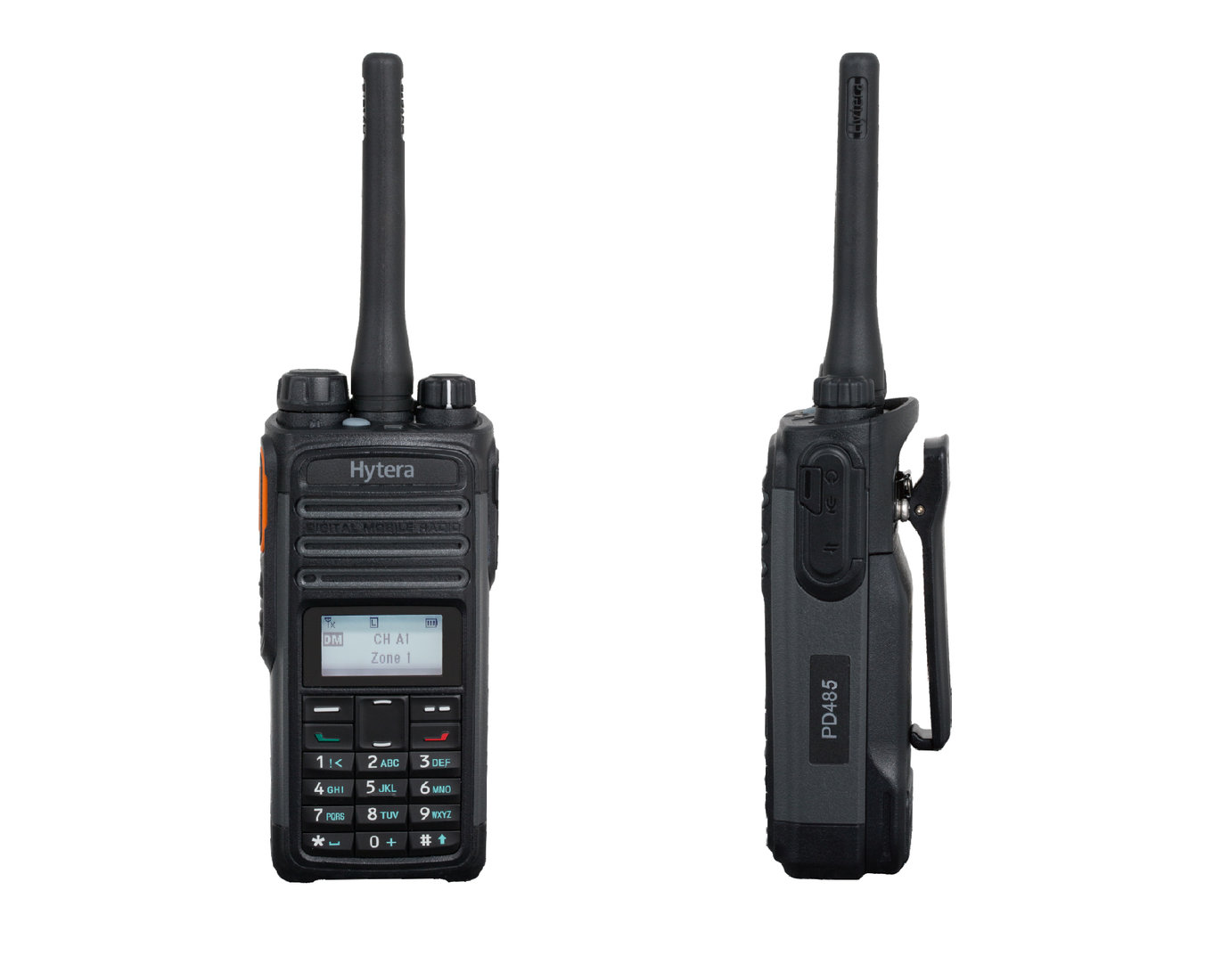 Hytera are proud to introduce the new PD485 to complement the existing PD405 and PD415 DMR handsets.

Highlights of the new PD485 include a full-sized keypad, an OLED display, dedicated emergency button and optional Bluetooth® and GPS. This compact DMR radio offers customers versatile, professional communication possibilities at a very moderate price.
Matthew Napier, Sales and Marketing Manager for Hytera UK comments, "The DMR functions and Analogue migration options, effective frequency management and advanced services such as GPS location and integrated Bluetooth® make the PD485 the ideal two-way radio companion for professional users across many different industries. Our customers are requesting additional safety features, even on entry level devices. The PD485 delivers with the dedicated emergency button, yet, still at a price point which offers outstanding value for money."
Application areas for the PD485
Whether for use in shopping centres, manufacturing and logistics, or by security services for indoor and outdoor applications – thanks to its robust housing and versatile functionality, the IP54 rated device is at home in a wide range of workplaces. Weighing just 308 grams and with dimensions of 117 x 55 x 37 mm, the handheld radio is light and user friendly, ready to support you shift after shift.

Bluetooth® 4.0 and GPS
The optional integrated Bluetooth® 4.0 and GPS module enhance the user experience and communication possibilities. With the Bluetooth® interface, wireless audio accessories can be paired for covert use or improved convenience. The PD485 also supports data exchange and convenient programming via Bluetooth®. The optional integrated GPS module and the GPS antenna conveniently allow real-time positioning of subscribers using various AVL applications.
Versatile keypad
Alongside a wide range of communication options, the full-sized keypad also enables simplified programming. Settings such as the current frequency, timeslot or colour code can be quickly and easily changed via the keypad, without needing to connect the unit to CPS.

Head over to the product page to learn more about the PD485, or speak to one of our authorised partners to discuss your requirements.