Highlights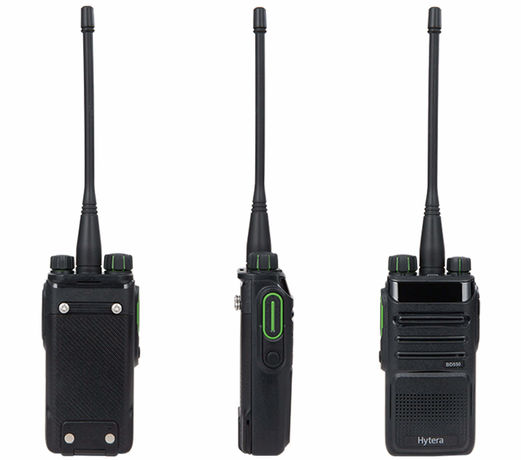 LIMITELESS CHANNEL SELECTOR
Up to 256 channels can be selected via continuous rotation.
POWER ON/OFF, VOLUMEUP/DOWN
AUDIO JACK
Supports different earpieces and remote speaker.
DISPLAY
Support displaying channel alias, caller ID and alias, zone number, battery indicator, high/low power, and signal intensity.
PUSH-TO-TALK BUTTON
Easy to find and touch.
PROGRAMMABLE BUTTON
It can be programmed for useful function you require.
Functions
ANALOG & DIGITAL DUAL MODES
BD55X can support both analog and digital modes on the same hardware. You can switch between two operation modes easily and it helps you to communicate with analog radios.
EXTENDED TALK RANGE
Based on Hytera innovative technology, your talk range is extended.
CLEAR VOICE
Excellent audio quality comes from the DMR digital technology, which makes communication more reliable.
RELIABLE AND DURABLE
BD50X/BD55X is compliant with MIL-STD-810 G and IP54.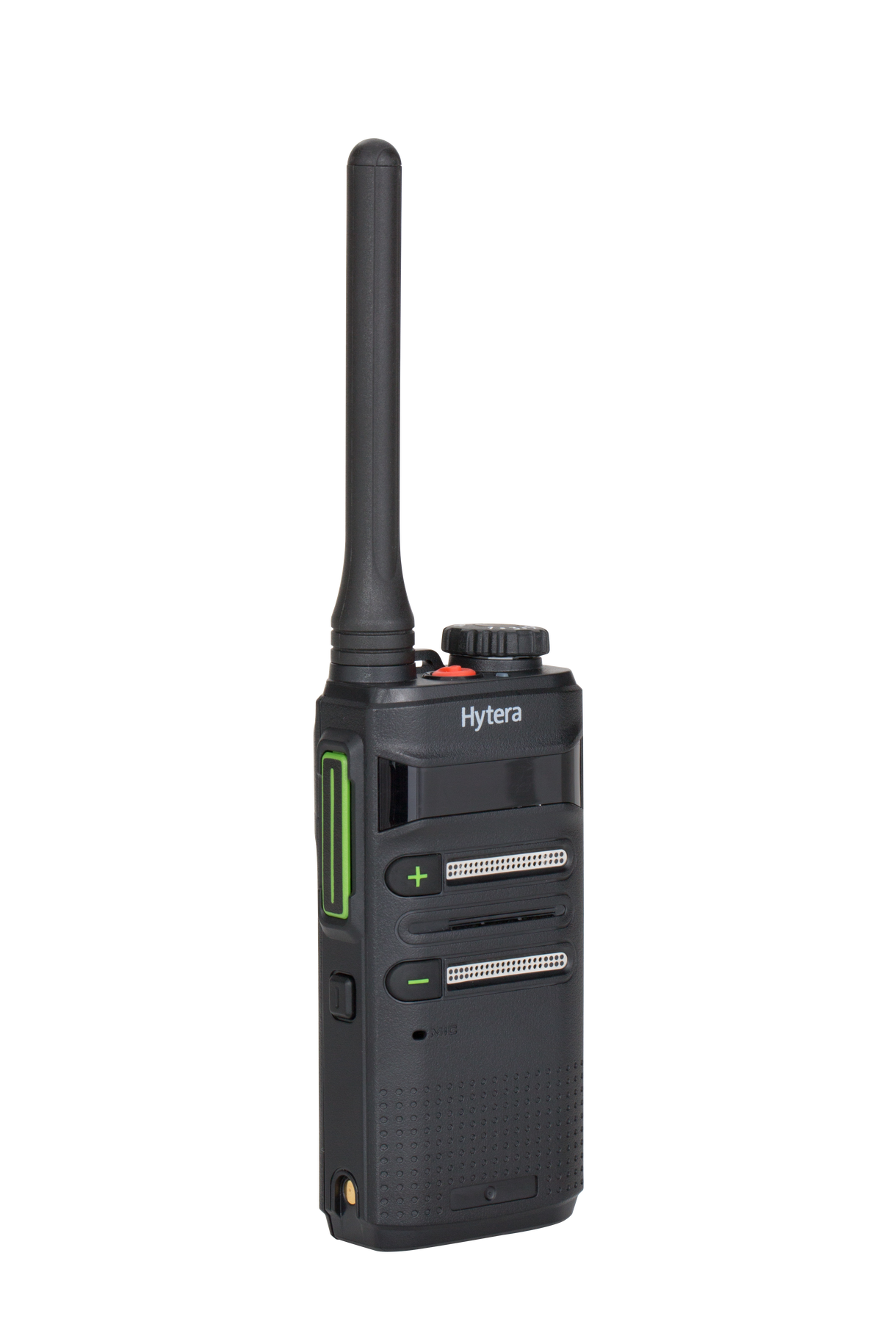 Audio
Programming
Carrying
Antenna
Charger & Power
Systems that work with BD558
Technical Specifications
General
Frequency Range

UHF:400-470 MHz VHF:136-174 MHz

Channel Capacity

BD55X: 256

Zone Capacity

BD55X: 16

Channel Spacing

25/12.5KHz

Operating Voltage

7.2V

Display

BD55X with display (0.91'')

Battery

1500mAh (Li-Ion) 2000mAh (Li-Ion)

Battery Life (5/5/90 )

Analog/Digital: 12/16 hours (1500mAh) 16/22 hours (2000mAh)

Weight

BD55X: 250g (With AN0435W09 and BL1506)

Dimensions

BD55X: 110×59×30mm

Frequency Stability

±0.5ppm

Antenna Impedance

50Ω
Transmitter
RF Power Output

VHF High power: 5W VHF Low power: 1W UHF High power: 4W UHF Low power: 1W

FM Modulation

11K0F3E @ 12.5KHz 16K0F3E @ 25KHz

4FSK Digital Modulation

12.5KHz Data Only: 7K60FXD 12.5KHz Data & Voice: 7K60FXW

Conducted/Radiated Emission

-36dBm <1GHz, -30dBm >1GHz

Modulation Limiting

±2.5KHz @ 12.5KHz ±5.0KHz @ 25KHz

FM Hum & Noise

40dB @ 12.5KHz 45dB @ 25KHz

Adjacent Channel Power

60dB @ 12.5KHz, 70dB @25KHz

Audio Response

+1 ~ -3dB

Audio Distortion

≤3%

Digital Vocoder Type

AMBE++

Digital Protocol

ETSI-TS102 361-1,-2,-3
Environmental
Operating Temperature

-30℃~ +60℃

Storage Temperature

-40℃~ +85℃

ESD

IEC 61000-4-2 (Level 4) ±8kV (Contact) ±15kV (Air)

Dustproof & Waterproof

IP54 Standard

Humidity

Per MIL-STD-810 G Standard

Shock & Vibration

Per MIL-STD-810 G Standard